Lada Press LLC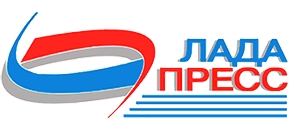 Region: Samara region
Personnel: 100 ÷ 250 people.
Specialization: production of stamping parts by cold forming.
Products: components for assembly of seats and exhaust silencers, stamping parts for car assemblies.
Technologies: stamping, machining and repair of tooling for stamping production; cutting of rolled metal sheets into workpieces.
Customers: AVTOVAZ, Valeo Service, Faurecia Automotive Development, Eberspächer Exhaust Systems RUS, Polad, Detal-Resours, Demfi.