AVTOVAZ Industrial Park
Ladies and gentlemen, dear colleagues!
Let me welcome you and share the news of AVTOVAZ Industrial Park.
Avtovaz Industrial Park was created in 2016 and during all time has been actively developing and transforming. The park created favorable conditions for the residents's entry.
Today, residents of PJSC AVTOVAZ Industrial Park are 10 large, medium and small businesses from Russia, Germany and Italy. In the near future it is planned to sign lease agreements with 4 more companies.
Total leased area is: 38, 000 sq. m. of production sites and 630 sq. m. of administrative and residential premises.
AVTOVAZ Industrial Park provide following services:
· dispatch service, adapted simplified system of import/export of material assets and entry/exit of visitors;
· security (around the perimeter);
· dining room with a with complex service and free distribution, buffet;
· health center is working;
· infrastructure maintenance (including overhaul, repair and maintenance of power plants, communications and ventilation systems);
· services for maintenance of residents: it's possible to use of bridge cranes, loaders, painting services, heat treatment area, etc.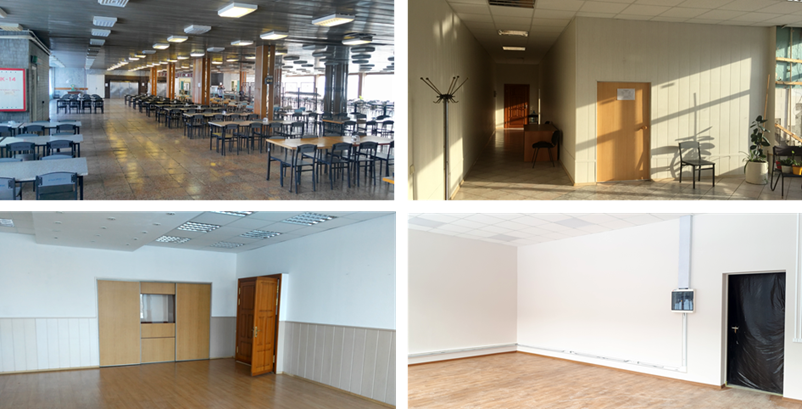 In 2018 the preparation of the areas of the main building of AVTOVAZ Industrial Park on Severnay 11 street will continue to accept new residents for a total volume of ≈ 30 000 sq. m.
Now we are ready to offer production sites from 2 000 to 11 000 sq. m., office premises from 50 sq. m., including location for the data center.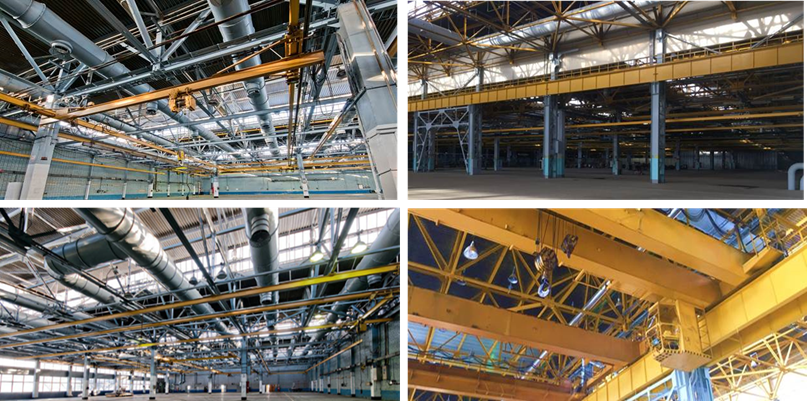 At the same time, rental rates are still at the level of 2017:
Premise name

Rental rate

(Rub/m2, incl. VAT)

Production facilities

120 (excluding utility costs)

Cold warehouses

80 (excluding utility costs)

Warehouses

120 (excluding utility costs)

Administrative and sanitary facilities

150 (excluding utility costs)

240 (utilities included in the rent)

Outdoor area

120 (excluding utility costs)
In addition, in our industrial park, you can get full support to solve staff issues. We are ready to assist in attracting needed specialists
for your plants among the employees of PJSC AVTOVAZ from one to several hundred people.
However, as a public advisor of the head of Tolyatti city district, I am ready to render you any assistance in establishing contacts with the city authorities to study
the possibility of obtaining by your company the resident status of the territory of advanced development (TOR in Russian), which will allow your company, in addition to attractive conditions
Avtovaz Industrial Park, getting serious tax privileges:
Preference

Tosser Rate

Standard rate

Income tax

2% - 5 years

20%

12% - 6-10 years

Property tax

0%

2.2%

Land tax

0%

1.5%

Insurance payments

7.6%

30%
In the gradually development of industrial park of PJSC AVTOVAZ we are inspired by the best practice of industrial parks in Russia - Kamsky Industrial Park "Master", owned by PJSC KAMAZ in Naberezhnye Chelny. The design of this Industrial Park which has existed since July 29, 2004, have proven the success and viability.
Thank you for paying attention reading this message. We would be glad to continue cooperation with your company and invite you to re-visit the industrial park of PJSC AVTOVAZ to see on-site facilities and discuss any emerging issues.
If necessary, we are also ready to organize a meeting with the Vice President for Industrial Services of PJSC AVTOVAZ Bernard Sonilhac, supervising our industrial park.
The main contact person for all questions – Valentina Evdokimova,
fix. tel. 8 (8482) 64-86-58, mobile: 8-9276-107-990, e-mail - Valentina.Evdokimova@vaz.ru.
I also remain at your full disposal for more information.
Waiting for mutually beneficial cooperation.
Alexei Vostrikov
Director of Industrial Park
PJSC AVTOVAZ.