JSC CARDAN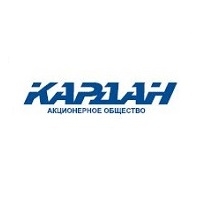 Region: Samara region
Personnel: 250 ÷ 1000.
Specialization: production of cardan shafts and CVJs, as well as spare parts to them.
Products: cardan shafts on crosspieces (front / rear), cardan shafts with constant velocity joint (front / rear) for cars VAZ, JSC UAZ, GAZ, VIS, cardan shafts for cars RENAULT DUSTER, NISSAN, BMV, VOLKSWAGEN, cardan shafts for all-terrain vehicles STELS, as well as spare parts to them.
Technologies: machining, welding, assembly, balancing, painting, HDTV hardening, defect detection, laboratory metrology.
Customers: AVTOVAZ, LADA West TLT, UAZ, PSA VIS-AVTO, Zhukovsky velomotozavod, Pegas-Agro, car manufacturers of Kazakhstan, Ukraine etc.