DSK LLC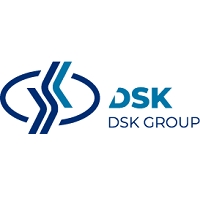 Region: Samara region
Personnel: 250 ÷ 1000 people.
Specialization: production of fuel systems, parts and fittings of the body (welding in CO2 environment, spot welding, projection welding), catalytic converters (welding in argon environment), flanged lip (plasma cutting and machining), carpeting and sound insulation products (hot and cold forming, foam filling, water jet cutting, assembly, welding of trimmings by HF currents)
Products: fuel systems (metal tanks, metal pipes, PA pipes), interior systems (sound insulation of front bodywork blind, floor carpets, trunk floor carpets, upholstery of rear wheel arches, lockers and other details of sound insulation), welded metal products (brackets of headlamp cluster fixation, catalytic converters, towing eye, glass runners, hood hinges, clamps of fuel tank fixation, etc.).
Technologies: arc welding in protective environment, spot and projection; pipe bending; HFC welding; plasma cutting and machining; powder coating; hot and cold thermoforming; foam filling; laboratory tests of carpeting.
Customers: Renault, Nissan, LADA West TLT, Ford Sollers, NVH RUS, Johnson Controls, AVTOVAZ, Faurecia, Eberspächer Exhaust Systems RUS.