FROST Ltd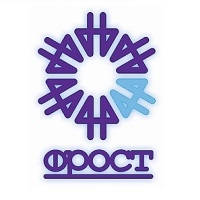 Region: Samara region
Personnel: 30÷100
Specialization: design and production of heating, ventilation and air conditioning systems for vehicles.
Products: air conditioners, refrigerators for vehicles, aluminum solid brazed heat exchangers, and aluminum extruded thin-walled profiles and tubes, freon and antifreeze tubes, brackets.
Technologies: stamping, welding, turning and milling, automatic bending of thin-walled tubes, aluminum brazing with flame and high-frequency current, high-temperature brazing of aluminum heat exchangers using Nocolok technology, vacuum molding, molding of plastics under pressure on IMM, extrusion of thin-walled aluminum profiles according to conform-technology.
Customers: AVTOVAZ, dealers of AVTOVAZ, export.