JSC Battery plant named after N.M. Ignatiev – AKOM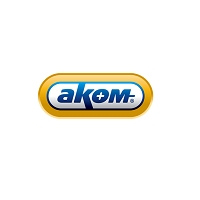 Region: Samara region
Personnel: 250÷1000
Specialization: production of starter lead-acid batteries.
Products: starter lead-acid batteries with a nominal capacity of 50 to 195 Ah.
Technologies: both standard technologies - "calcium-calcium", and innovative ones are used: PUNCH, improved flooded batteries with EFB technology (Enhanced Flooded Battery), including Asian format, and batteries with absorbed electrolyte using AGM technology (Absorbent Glass Mat).
Customers: AVTOVAZ, Renault Russia, LADA West TLT, Lada Izhevsk, Ford Sollers, UAZ, UAZ, MAZ, Trading company TMC (Trade & Marketing Company - is exclusive distributor of batteries AKOM in Russia and abroad).