JSC AKOM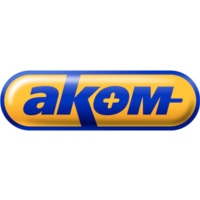 Region: Samara region
Personnel:
Specialization: production of starter lead-acid batteries.
Products: starter lead-acid batteries with a nominal capacity of 50 to 195 Ah.
Technologies: production is equipped with modern foreign equipment with advanced technology "Calcium-Calcium". Its feature is the replacement of traditionally used antimony in the battery plates to calcium. Since 2016 company mastered EFB (Enhanced Flooded Battery) technology. In comparison with a conventional battery, the resource of an EFB battery is doubled, and the starting currents are significantly increased.
In September 2018, the development of a new battery with GEL (Gel Electrolyte) was successfully completed, a special design allows you to increase the resource by 72.1% compared with imported counterparts. In this case, the estimated battery life will be at least 20 years. Since 2019, the use of AGM (Absorbent Glass Mat) technology is planned in mass production of batteries.
Customers: PJSC AVTOVAZ, CJSC Renault Russia, CJSC GM-AVTOVAZ, JSC Lada Izhevsk LLC, Ford Sollers, UAZ LLC,UK UAZ LLC, JSC MAZ, Trading company TMC (Trade & Marketing Company - is exclusive distributor of batteries AKOM in Russia and abroad).