AUTOCOMPONENT ENGINEERING-2 Ltd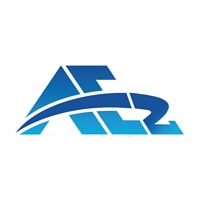 Region: Samara region
Personnel: 100 ÷ 250
Specialization: production of plastic parts by injection molding and also plastic processing of materials for the automotive industry.
Products: interior parts, seat parts, body ventilation nozzles, lodgments luggage roof, interior and exterior door handles, parts of heating and air-conditioning systems (for Lada Vesta, Kalina, Priora, Renault, Nissan, Aurus cars).
Technologies: injection molding, assembly of door handles, hot stamping, injection molding with gaz equipment. Company has its laboratory and 23 molding machines (including 2 bi-components) from 50 to 650 tons are in operation. Manufacturers of injection molding machines: Austria (ENGEL), Italy (NEGRI BOSSI), China (HAITIAN).
Customers: AVTOVAZ, Lada Izhevsk, Valeo Service Russia, FSUE NAMI, UAZ, GAZ, UAZ, Faurecia, AKM.