JSC AVTOKOM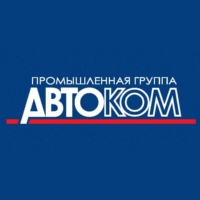 Region: Samara region
Personnel: 250 ÷ 1000
Specialization: wiper systems elements, audio signals, sensors.
Products: wiper systems (drive gears, gear reducers, orifice plugs), sensors, audible alarms, stabilizer bars.
Technologies: machining, galvanization, stamping, injection molding, Zamak die casting, casting of aluminum, non-ferrous castings, powder metallurgy, products from pulverized coal and copper-graphite powder, extrusion blow molding, hot and cold swaging.
Customers: PJCS AVTOVAZ, GAZ Group, PJCS ZAZ, JSC UAZ, PJSC KAMAZ, LIAZ LLC, PAZ LLC, JSC MTZ, JSC MAZ, CJSC FordMotorsCompany, Faurecia, TRW.