JSC AVTOKOM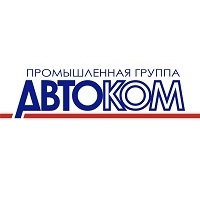 Region: Samara region
Personnel: >1000
Specialization: production and sale of automotive components.
Products:
PJSC KZAE: drives and windshield wipers, sensors, heater electric fans, washer systems and pumps, relay regulators, electric cooling fans, power windows, gear motors, fuses.
KAC LLC: buckets, pivot studs, stabilizers, links, cylinders, springs, ball sockets.
CJSC Elektrokontact: electric brushes, silver contacts, products from non-ferrous metals, products from iron.
JSC LEP: flexible shafts, cables, generators, switches, fuses, inserts, panels, molding, hardware, stamping.
CJSC Kinelagroplast: air ducts, deflectors, mud flaps, wheel arches, radiator grilles, washer and expansion tanks, fuel tanks, complete air filters, products of heating, ventilation and air conditioning systems for cars.
Roots Avtokom LLC: audible warning devices.
JSC MPK: instrument panel support, impeller, air ducts, airbag supports, trapezoids, shafts, bodies, fittings.
Technologies: machining, galvanization, stamping, injection molding, Zamak die casting, casting of aluminum, non-ferrous castings, powder metallurgy, products from pulverized coal and copper-graphite powder, extrusion blow molding, hot and cold swaging.
Customers: PJCS AVTOVAZ, CJSC GM-AVTOVAZ, UAZ LLC, GC GAZ, JSC MTZ, PJSC KAMAZ, JSC AZ URAZ, JCS PAZ, MAGMA LLC, DOO BELAZ PREMAR SERVICES, Faurecia, PCMA Rus, Lear, ZF TRW, Ford, Valeo, Legrand.