JSC AVTOKOM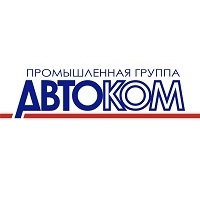 Region: Samara region
Personnel: >1000
Specialization: production and sale of automotive components.
Products:
KZAE: drives and windshield wipers, sensors, heater electric fans, washer systems and pumps, relay regulators, electric cooling fans, power windows, gear motors, fuses.
KAC: buckets, pivot studs, stabilizers, links, cylinders, springs, ball sockets.
Elektrokontact: electric brushes, silver contacts, products from non-ferrous metals, products from iron.
LEP: flexible shafts, cables, generators, switches, fuses, inserts, panels, molding, hardware, stamping.
Kinelagroplast: air ducts, deflectors, mud flaps, wheel arches, radiator grilles, washer and expansion tanks, fuel tanks, complete air filters, products of heating, ventilation and air conditioning systems for cars.
Roots Avtokom : audible warning devices.
MPK: instrument panel support, impeller, air ducts, airbag supports, trapezoids, shafts, bodies, fittings.
Technologies: machining, galvanization, stamping, injection molding, Zamak die casting, casting of aluminum, non-ferrous castings, powder metallurgy, products from pulverized coal and copper-graphite powder, extrusion blow molding, hot and cold swaging.
Customers: AVTOVAZ, LADA West TLT, UAZ, GC GAZ, MTZ, KAMAZ, AZ URAZ, PAZ, MAGMA, DOO BELAZ PREMAR SERVICES, Faurecia, PCMA Rus, Lear, ZF TRW, Ford, Valeo, Legrand.