Air conditioner factory August LLC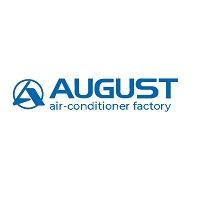 Region: Samara region
Personnel: 180 people.
Specialization: the company specializes in the production of climate systems and their components for automotive, agricultural, road construction and special vehicles.
Products: air conditioners, heaters, climate systems, heat exchangers, aluminum refrigerant lines, brackets.
Technologies: computer metal cutting, its bending and corrosion-resistant coating, HFC soldering of aluminum pipes; 3D measurements and prototyping on a 3D printer.
Customers: Lada West TLT, KAMAZ, URAL, UAZ, GAZ, BelAZ, Rostselmash, PTZ, Gomselmash, Promtraktor, HTZ, MTZ.