NPP ITELMA LLC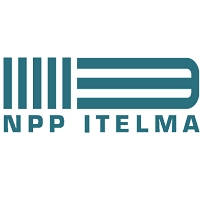 Region: Moscow region
Personnel: > 1000
Specialization: automotive electronics and automotive components.
Products: engine management systems, body electronics, dash panel insert, ERA-GLONASS system, telematics systems, navigation and multimedia, advanced driver assistance systems (ADAS).
Technologies:
Surface mount technology, including: cleaning of printed circuit boards, screen printing of solder paste, optical control of soldering paste application, melting in multi-zone convection furnaces with a complex thermal profile, optical quality control of soldering.
Automatic robotic installation of output components
Automatic in-circuit control (verification of the nominal parameters of the components, the polarity, the absence of breaks and short circuits)
Automatic in-circuit programming
Automatic functional testing of electronic modules and finished products
Automatic application of sealants to body parts
Customers: AVTOVAZ, Renault–Nissan–Mitsubishi Alliance, АУРУС, GAZ, KAMAZ, LiAZ, NAMI, NEFAZ, PAZ, ROSTSELMASH, UAZ, UMZ, URAL, Haval, ISUZU.