PJSC KZAE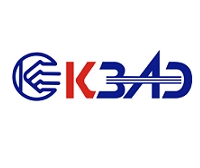 Region: Kaluga region
Personnel: 250÷1000
Specialization: production and sale of automotive components.
Products: front and rear windshield wipers, gear motors, cooling and heater electric motors, EECS sensors, washers, windshield washer system in assembly, motor pumps, window lifters, relay regulators, fuses, components of dashboard, parts made by stamping and welding.
Technologies: blank production; injection molding, mechanical processing, nonferrous casting, stamping, galvanization, welding, assembly.
Customers: AVTOVAZ, LADA West Togliatti, GAZ, UAZ, KAMAZ, PAZ, AZ URAL, ROSTSELMASH, MTZ, MAZ, PCMA, Faurecia, Lear.