NPK AVTOPRIBOR LLC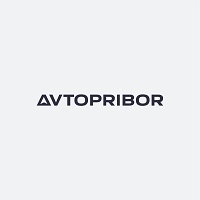 Region: Vladimir region
Personnel: > 1000
Specialization: production and sale of auto components for passenger, commercial and agricultural machinery, as well as other non-automotive products.
Products: drives and wiping, frame and frameless brushes, gear motors, heater and fan motors, sensors, speedometers, tachometers, indicators, relays and switches, converters, instrument clusters and gauge boards.
Technologies:
- automatic mechanical processing;
- stamping;
- contact welding;
- laser cutting;
- plastics injection molding;
- non-ferrous metals casting;
- rubber goods production;
- hot treatment;
- electroplating and cataphoresis coating;
- parts coloring (varnish coating, organic solvent-based enamel coating in an electrostatic field, powder coating);
- printing on film materials;
- surface mounting of printed circuit boards( SMD mounting), electronic assembly;
- assembly;
- design and production of special equipment and tooling.
Customers: GAZ, KAMAZ, PAZ, UAZ, LADA WEST TLT, AZ URAL, PCMA RUS, LIAZ, MAZ, АКМ, FAURECIA, RUSSKAYA MEKHANIKA, VELOMOTORS.
http://www.avtopribor-group.ru/