JSC SOATE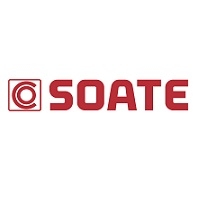 Region: Belgorod region
Personnel: > 1000
Specialization: production of automotive electrical equipment, aluminum alloys parts produced by injection molding, tool production.
Products: modules of submersible electric fuel pumps, electric petrol pumps, ignition coils, audible warning devices, cigarette lighter, usb, electronic engine control units, understeering switches, sensors, distributor cap, electromagnets, switches, fuel rails, injection molding parts, etc.
Technologies:
- injection casting of aluminum and zinc alloys;
- plastics injection molding;
- galvanic treatment;
- cold and hot stamping;
- machining;
- design and manufacture of tooling (dies and molds);
- assembly.
Customers: AVTOVAZ, KAMAZ, GAZ, UAZ, BSH Home Appliances, Bosch Power Tools, Schaeffler Rus, Whirlpool.