IzhSpetsMash LLC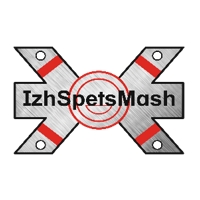 Region: Republic of Udmurtia
Personnel: 30÷100
Specialization: technological equipment, non-standard equipment, containers, production of auto components.
Products:
1) Die tooling:
- small, medium, large with weight from 500 to 60000 kg;
for cold sheet stamping:
- Cutting, edging, piercing;
- Forming, bending, wedge, etc.;
- Progressive stamps.
- Bending dies
- Separating dies for combined, sequential and combined
- Forging dies, forging inserts, forging blocks, high-precision dies, dies for fine cutting;
2) Molds:
- Molds for lost wax models
- Injection molds for metal castings
- Molds for pressing thermoset parts and leaves under pressure from
thermoplastics
- casting molds, vacuum molds, blow molds
- for rubber, plastic, press thermosets, filling, blowing, as well as for
metallurgical production, tooling, chil molds, etc.
3) Production of non-standard equipment:
- Suspended conveyors, floor conveyors;
- Automatic devices for changing stamps;
- Stands: welding, assembly, control, etc..;
- Testing equipment;
- Manual pneumatic electrified devices;
- Gripping devices, perching skids, painting;
4) Production of serial products: stamping of small, medium-sized products; welding, painting, assembly.
5) Container: special containers, trolleys, etc.
Technologies: technological chain includes the following processes: press, metalworking, thermal, painting and assembly industries. The availability of a technical base based on equipment from leading world manufacturers (Mecof, Sodik, Hauser, Mikromat, U.Shipman, Hartford, TECHNI Waterjet, Bomar, etc.) is more than 180 units, including a universal measuring instrument Leica Absolute Tracker AT960 MR.
Customers: AVTOVAZ, Russian Helicopters, ROSTVERTOL, KAMAZ, GAZ.
http://www.ooo-ism.ru/