Trading House KAMA LLC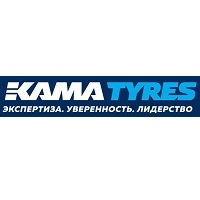 Region: the Republic of Tatarstan, Russia
Personnel: 250÷1000
Specialization: sales of car tyres.
Products: passenger, light truck tires KAMA, KAMA EURO, VIATTI, combined cargo, all-metal cord tires KAMA and KAMA PRO, as well as special and agricultural tires. The entire range includes more than 100 tire models.
Technologies: full cycle of tire production.
Customers: Volkswagen Group Rus, Ford Sollers Holding, UAZ, KAMAZ, GAZ Group, IVECO-AMT, Nefaz and other automakers.