OJSC Mtsenskiy liteynyy zavod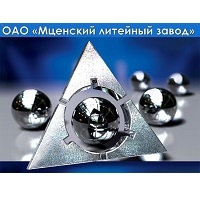 Region: Oryol region
Personnel: 250÷1000
Specialization: production of iron castings.
Products: castings of complex configuration from cast iron of various grades (SCh 20-25, HF 40-70), as well as castings from wear-resistant bainitic-austenitic high-strength cast iron with spherical graphite of grades VCh 80,100 according to GOST 7293-85, EN 1564: 2011, and grades ADI 800-1600 according to the European standard ISO 17804: 2005.
Technologies: sand casting (sand-clay mixture).
Customers: RZD.