Laduga LLC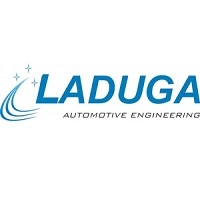 Region: Samara region
Personnel: < 30
Specialization: CAD, CAE, engineering of electronics (E&E), design of cars and their components, design of tooling, implementation of engineering processes (PLM).
Products:
composition, interior and exterior, transmission, body, seats, suspension and steering, HVAC systems and heat exchangers, intake and exhaust systems, plastic or rubber products, electronic architecture and electronic components, ADAS systems, brake system, engine systems;
Engineering analysis and optimization: strength calculations, passive safety, acoustics and NVH analysis, aerodynamics analysis, MBS analysis, system analysis, topological and parametric optimization;
Development of engineering and embedded software.
Technologies: CAD design (Catia, NX), CAE engineering calculations (LS-Dyna, Ansys / CFX, PRADIS, ANSA), calculation optimization, Simulation-driven-development, Model-driven-development, process analysis, engineering project management (TeamCenter).
Customers: AVTOVAZ, UAZ, KAMAZ, NAMI, Tier-1, foreign engineering and automotive companies.