OJSC Concern KEMZ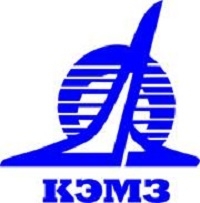 Region: the Republic of Dagestan
Personnel: > 1000
Specialization:
KEMZ is an aviation instrument-making enterprise which works on the basis of existing licenses:
No. 14315-AT for the development, production, testing and repair of aircrafts issued by the Ministry of Industry and Trade of the Russian Federation on 05.04.2018 indefinitely.
No. 002031 VVT-OPR for the development, production, testing, installation, assembly, maintenance, repair, scrappage and sale of weapons and military equipment dated 12/14/2011 unlimited.
Products:
Products for industrial purposes:
Ground-based operational control facilities;
On-board equipment
Equipment for servicing aircraft and special purpose objects
Aviation beam holders and locks, ejection and launching devices
Civilian use:
Small aircraft and helicopters;
Components for the automotive industry (car manufacturers);
Hydraulic tools and equipment;
Pneumatic tools;
Medical equipment;
Power equipment.
Technologies:
• Machining industry;
• Sheet processing;
• Mechanical assembly production;
• Foundry and mechanical plant;
• Thermal production;
• Plastic - press production;
• Tool production;
• Production of galvanic and paint coatings;
•Furniture manufacturing;
• Electric installation production;
• Production of lighting equipment.
Customers: AVTOVAZ KAMAZ, AZ URAL, KAMAZ, AvtoAgregat (Livny), MAZ, LADA West TLT.