LitPromGarant-NN LLC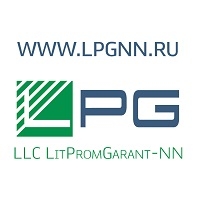 Region: Nizhny Novgorod Region
Personnel: 30÷100
Specialization: production of parts according to customer drawings, turning on CNC machines, 3D wire bending.
Products: backrest spring blocks, seat frames, steel wire 3D parts for the automotive industry, taps and connecting elements (for pipelines of impulse lines of gas compressor stations), fasteners, fittings, metalware, parts made according to customer's drawings.
Technologies: cold heading, automatic lathes, CNC milling machines, cantilevered double-head and single-head bending machines, welding section.
Customers: GAZ Group, Autocomponent Group of Companies, Luidor Group of Companies, FoxTank Motors, Arzamas Liteyno-Mekhanicheskiy Zavod Start, Faurecia, DAEWON.