JSC Kaluzhskiy zavod electronnyh izdeliy (JSC Avtoelectronika)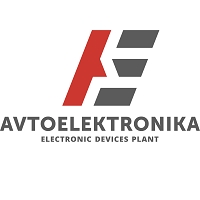 Region: Kaluga region
Personnel: 250÷1000
Specialization: design and manufacturing of automotive electronic components.
Products:
electromechanical power steering;
EECS sensors (of pressure, speed, phases, crankshaft etc.);
interior heating systems (heater shutters, temperature sensors);
electric equipment of starting and heating devices (dual-mode and liquid heaters' blocks and control panels);
telematics module (TCU);
operating and control elements (lighting control modules, instrument lighting controls, headlight range control switches, digital clock);
voltage regulators and relays (indicator breakers, rear fog lamp relays, wiper relays);
digital tachograph.
Technologies:
- Mounting SMD technique;
- Semiconductor sensors' and regulators' technologies;
- Assembling technologies;
- Manufacturing harness technique;
- Injection molding;
- Cold stamping.
Customers: AVTOVAZ, KAMAZ, UAZ, GAZ, PAZ, HTRU, SEGZ.