Pilz Rus LLC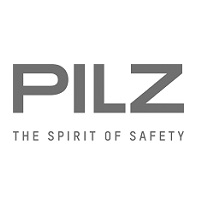 Region: St. Petersburg
Personnel: < 30
Specialization: safe automation of machinery and equipment.
Products: safety components of machinery and equipment (safety relays, RFID sensors, locks with locking system, cable switches, emergency stop buttons, laser scanners, safety mats, safety controllers, drive equipment, service robotics, operator terminals, access control and switching equipment operating modes devices, network equipment, etc.).
Technologies: a full range of services in the field of machinery and equipment safe automation (risk assessment, safety design, safety concept, implementation and validation), as well as modernization and training.
Customers: car manufacturers, automotive component suppliers, packaging industry, food industry, robotics, pharmaceuticals, machine tools, presses, railway equipment, steel and aluminum industries, cableways, airports, amusement parks, pulp and paper
industry, wind energy.