Pilz Rus LLC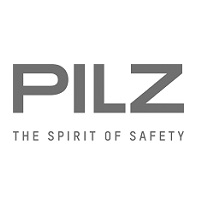 Region: St. Petersburg
Personnel: < 30
Specialization: safe automation of machinery and equipment.
Products: safety components of machinery and equipment (safety relays, RFID sensors, locks with locking system, cable switches, emergency stop buttons, laser scanners, safety mats, safety controllers, drive equipment, service robotics, operator terminals, access control and switching equipment operating modes devices, network equipment, etc.).
Technologies: a full range of services in the field of machinery and equipment safe automation (risk assessment, safety design, safety concept, implementation and validation), as well as modernization and training.
Customers: Certificate of Conformity No. TS RU C-DE.AE56.B.00739 Series RU No. 0148076 dated 04/27/2018 confirming compliance with the requirements of TP TS 004/2011 "On the safety of low-voltage equipment" and TP TS 020/2011 "Electromagnetic compatibility of technical equipment", including compliance with the requirements of relevant articles and sections of GOST 30804.3.2-2013, GOST 30804.3.3-2013, GOST 30804.6.4-2013, GOST 30805.22-2013, GOST R IEC 60204-1-2007, GOST IEC 60950-1-2014 the standards.