NPO BelMag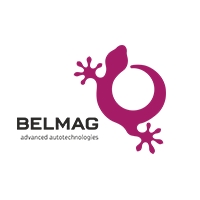 Region: Chelyabinsk region
Personnel: 250÷1000
Specialization:
- research and development on suspension and steering system ball joints development, calculation, simulation,3D modeling, prototyping;
- chassis components validation;
- suspension and steering system ball joints serial production for
passenger cars, SUV and LCV.
Products:
- suspension ball joints;
- stabilizer links;
- inner and outer tie rods and steering links.
Technologies:
- sheet-metal stamping;
- machining;
- resistance welding;
- assembling.
Customers: AVTOVAZ; GAZ Group; LADA West TLT; LADA Izhevsk Automobile Plant; NAMI; RENAULT RUSSIA; Steering Systems; BOSCH Automotive Steering; Knorr-Bremse Steering Systems (former tedrive Steering Systems).
http://www.belmag-technologies.com/