JSC Saturno-TP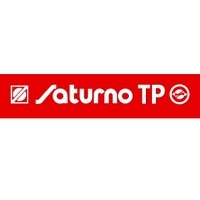 Region: Samara region
Personnel: 250÷1000
Specialization: production of auto components and wood-filled polypropylene sheets.
Products: sunvisors, armrests, parcel shelves, false floor, side trims, door trims, pillar trims, back trims, covers, caps, and other interior parts.
Technologies:
Patent-protected technology of Kodrenalen® production of wood – filled polypropylene sheet also known as Woodstock and Polywood;
Injection molding;
Ultrasonic and vibration welding;
High-frequency welding using G.E.A.F. equipement;
Image Thermotransfer;
IMM Haitian with clamping force from 120 to 1800 tons;
Vertical IMM Engel ES 330/80 with clamping force 80 tons;
Assembly of armrests on robotized line COMAU.
Customers: PJSC AVTOVAZ, Lada Izhevsk LLC, CJSC Renault Russia, CJSC GM-AVTOVAZ, Nissan Rus, Hyundai, GAZ Group, JSC MAZ.