ZIP LLC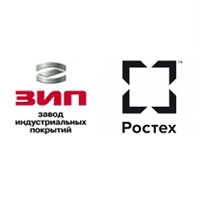 Region: Samara region
Personnel: 100÷250
Specialization: the company is specialized on the application of corrosion-resistant coatings on galvanic systems, as well as zinc lamellar coatings using DELTA-MKS® systems, using licensed materials from Dorken MKS-Systeme GmbH & Co. KG. KG (Germany). Application of zinc lamellar coatings to protect fasteners.
Products: services for the application of corrosion-resistant coatings.
Technologies: the plant is equipped with modern technological equipment of leading European companies: surface preparation and anti-corrosion coating lines produced by Reinhardt GmbH, Driesch GmbH, Aquacomp Hard, Tosca shot blasting machines, sewage treatment and water treatment equipement KMU, Ecoteam S.p.A.).
Customers: AVTOVAZ, BBS, Motor-Super, Polad,TZTO, VMK, FROST, M automotive Rus, Edscha Togliatti, Faurecia, APRIKS, Group of companies Electroshield-TM, Bulten Rus.