Cluster took part in the "Federal practice" of the Minpromtorg RF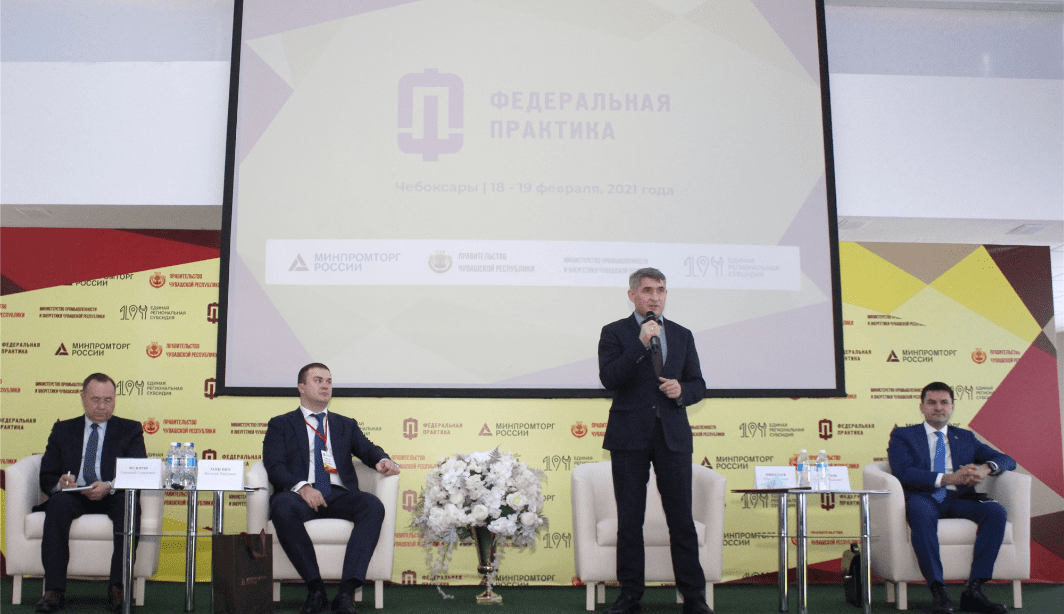 (photo from the Minpromtorg RF website)
On February 18-19, the Ministry of Industry and Trade of the Russian Federation held an internship under the "Federal practice" program in the Volga Federal District in the Republic of Chuvashia, organized for representatives of regional executive authorities, the business community and regional development institutions.
The internship was aimed at considering practical aspects of available tools implementation for the industry and trade development. Also, there was a detailed analysis of a number of priority industries for regions of the Federal District by thematic sessions with representatives of federal executive authorities, federal development institutions and state corporations, industrial enterprises and businesses.
The event was attended by representatives of various regional executive authorities, representatives of agencies and corporations for the development of the Volga Federal District subjects, business and industrial enterprises. The Deputy Minister of Industry and Trade of the Samara Region Oleg Volkov and the head of the Department of the Ministry Vadim Suslin participated in the "Federal practice" on behalf of the authorities of the Samara Region. The Cluster of automotive industry was represented by the general director Andrey Kraynov.
The participants were provided with the most up-to-date information about the possibilities of interaction with each branch department of the Minpromtorg RF. This year, the agency plans to conduct similar internships in all federal districts. The Cluster representative held talks with Minister of industry and energy of the Republic of Chuvashia Evgeny Gerasimov, Deputy Prime Minister of the Republic of Tatarstan – Minister of industry and trade of Tatarstan Albert Karimov, Director of the Department of industry of the Ministry of industry and transport of the Ulyanovsk region Sergey Savelyev, Deputy Chairman of government of Saratov region - the Minister of industry and energy of the Saratov region Andrey Arkhipov on development of partnership and cooperation.
Besides, Andrey Kraynov visited "Stroymash" company – the Cluster member. Also, he visited enterprises, such as "Turbokom", "Elara", "CHAZ" and "Chetra". Negotiations were held with the management of these companies on potential cooperation and joint projects implementation with the Cluster and its members.