JSC AKOM was renamed into JSC Battery plant named after N.M. Ignatiev-AKOM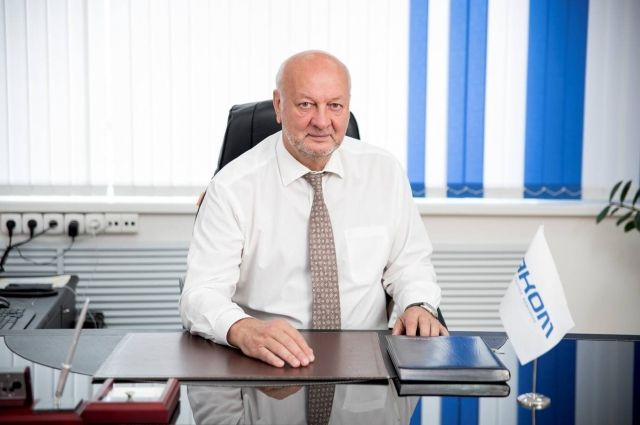 The history of the leader of the starter batteries production − AKOM is inextricably linked with the President of the group of companies AKOM Nikolai Ignatiev. The company was founded on November 5, 2001. Since then, AKOM has been successfully developing by increasing capacity, mastering new technologies and developing its product line.
Less than a year after the company's registration, the first serial battery was released. In 2003, the plant began to form a regional retail network. In 2005, the production of full-cycle batteries was mastered, the main part of components was produced in the enterprise.
Under the leadership of Nikolai Ignatiev AKOM has achieved significant success becoming a leader in the battery production field. Сurrently, it retains the status of the Russian manufacturer of batteries No. 1. In April this year, the company was included in the list of strategic organizations of the Russian Federation, which confirms its socio-economic significance on a national scale. The company accounts for a third of all Russian automotive batteries production. AKOM provides batteries for more than 50 % of the needs of Russian car factories and up to 70 % of all exports in this industry.
Today, the structure of the AKOM group of companies includes metallurgical production, an engineering center, a trading house, the production of industrial batteries and energy storage devices, and a management company. The production capacity of AKOM is 3.5 million batteries per year.
On July 12, 2020, Nikolai Ignatiev passed away. His death was an irreparable loss not only for the Russian, but also for foreign professional community in the field of chemical power sources.
His achievements awards are: a commemorative medal "For merits in strengthening competitiveness of Russia", Honorary diploma of the Ministry of industry and trade of Russia, Honorary Governor of the Samara region, diploma of the Samara Regional Duma, letters of gratitude and honorary diplomas of the Governor of the Samara region, the Ministry of industry and trade of the Samara region, the Heads of the city of Zhigulevsk and others.
Thanks to Nikolai AKOM is a single and well-constructed mechanism with automated production and innovation processes, which operates independently according to set parameters aimed at continuous improvement, scale production and dynamic progress.
On December 21, 2020, JSC AKOM was renamed into JSC Battery plant named after N.M. Ignatiev-AKOM (JSC AKOM named after N.M. Ignatiev).
Original article is on the website: Government of the Samara region