The French company will open a plant in Togliatti for 500 working places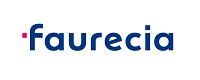 SEZ Togliatti has accepted another application from a new investor - FAURECIA. The corresponding decision was made on October 15 at a joint meeting of the expert and supervisory boards of SEZ.
The French company will become the 26th resident of the special zone in Togliatti. The investor will launch the automotive components production which will employ 513 people. The total cost of the project is more than 410 million rubles.
Production areas of more than 20 000 sq.m. have been prepared for the investor in SEZ «Togliatti».
FAURECIA products will meet the standards and requirements of the largest car manufacturers. The resident will become a supplier for AVTOVAZ, Renault, Nissan, Volkswagen Group Rus. It is planned that the first production stage of the new Faurecia plant will be launched at the beginning of 2021.
"The status of the industrial Park of the Togliatti SEZ allows us to build production buildings at the request of a specific investor – the example of Faurecia confirms the demand for this direction. In the next three years we plan to create industrial parks with a total area of 78 000 sq.m. on the SEZ territory. Brownfield allows the investor to save time, effort and money and immediately purchase production equipment, said Dmitry Bogdanov, Minister of Economic Development and Investment of Samara region.— We are ready to create the most comfortable conditions for each SEZ resident to implement their projects on our flagship investment platform. These include tax and customs benefits, special administrative treatment, ready-made engineering infrastructure and the possibility of using support of the single-industry towns development Fund. Together with Russian Railways we are laying a railway line to the SEZ – this makes the area attractive for large-scale production. A new international highway "Europe — Western China" will pass near the SEZ border. At the beginning of next year, we will put into operation a full — fledged customs complex," added the Minister.
"The management of FAURECIA considered different areas in our country for their project implementation. However, the conditions proposed in the Togliatti SEZ played a key role in making the investor's decision: ready-made infrastructure, the proximity of AVTOVAZ and guaranteed support from the regional authorities at all stages. I am sure that we will meet the expectations of our new resident," said Sergey Andreev, SEZ Togliatti General Director.
Original article is on the website TLT.RU