Avtotor began assembling cross-hatchbacks Kia XCeed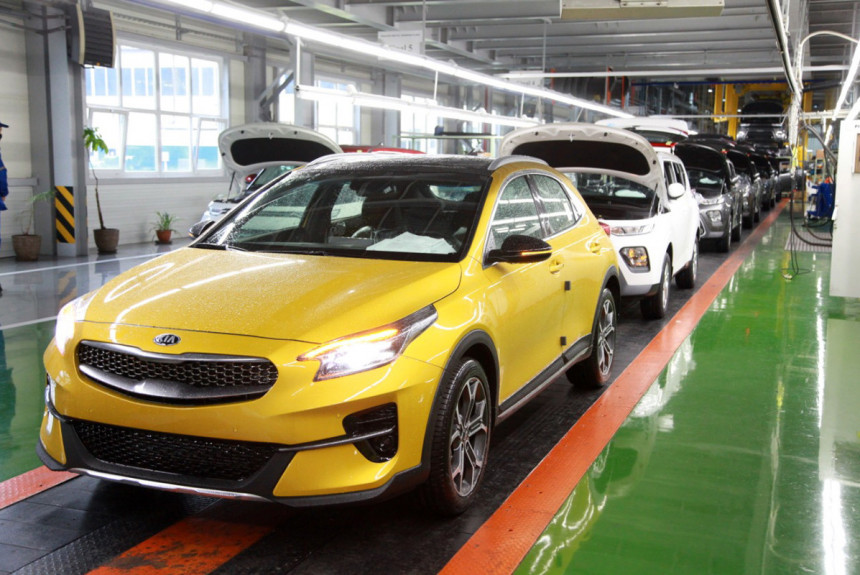 Kia XCeed cross-hatchback was certified in Russia at the end of last year, but only now the company announced the start of production of cars at Kaliningrad Avtotor. Like other models of the Ceed family, "X's" are assembled here by the large-knot method from ready-made SKD sets, that is, the degree of localization is minimal.
Kia XCeed is seriously different from the usual five-door Sid: it has an original body with enlarged overhangs and without additional windows in the rear roof pillars, and only the front doors are common with a standard hatchback. In Russia, the Kia XCeed will be offered with turbo engines 1.4 T-GDI (140 hp) and 1.6 T-GDI (200 hp). Both are in tandem with a seven-speed preselective "robot" and front-wheel drive (X-drive does not have four-wheel drive in principle).
The start of sales in Russia is scheduled for June 1, then the configuration and prices will be announced. Apparently, they will be about the same as the Kia ProCeed wagon, which is available with the same engines and costs from 1 million 585 thousand to 2 million
45 thousand rubles.
Original: https://autoreview.ru/news/avtotor-nachal-sborku-kross-hetchbekov-kia-xceed