Hyundai plant in St. Petersburg returns to work in two-shift mode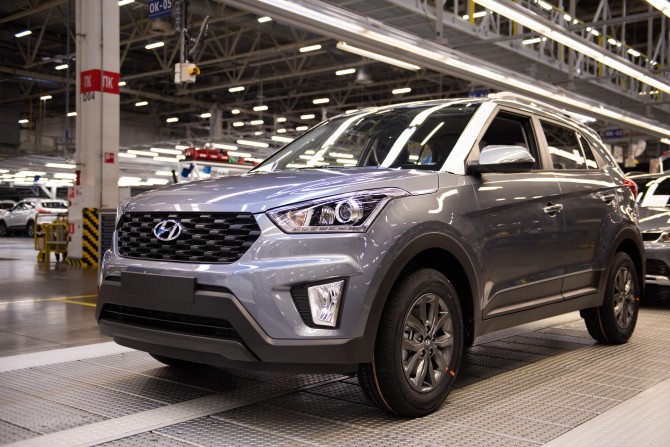 Hyundai plant in St. Petersburg which today restarted the production of cars after the May holidays, plans to work in two shifts from May 12 to 15.Every day, the plant will produce more than 700 cars for the Russian market and for export, according to the press service of Hyundai Motor CIS.
As noted, the company continues to perform a set of measures against the spread of coronavirus infection (COVID-19). Most office workers work remotely. The company will inform about the subsequent work schedule of the enterprise later.
According to the results of the first quarter of 2020, Hyundai plant in St. Petersburg produced 57600 cars, which is 7% lower than the figure for the same period last year. At the same time, in the reporting period, the company started mass production of two updated models - the Hyundai Solaris sedan and the Hyundai Creta crossover.
As noted, the cars produced by the enterprise (Hyundai Solaris sedan and Creta crossover, KIA Rio sedan and Rio X-Line cross-hatchback) are consistently among the five leaders in sales on the Russian market. In addition, the export of cars manufactured by the Russian Hyundai plant in the first quarter of 2020 increased by 32% and amounted to more than 5,000 units. The increase in exports is due to an increase in the supply of cars to Kazakhstan.