KAMAZ returns to work after the May holidays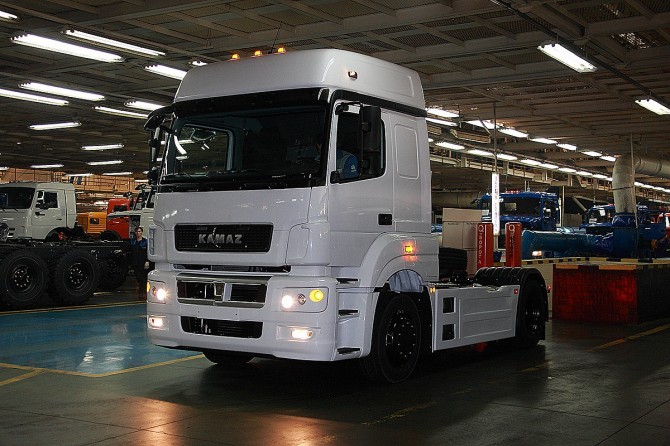 This month, the company will operate in the traditional two-shift mode. For the remaining days of May, 2.5 thousand KAMAZ trucks will be produced, the daily rate is 180 cars, the press service of the enterprise reports.
In the new conditions associated with the spread of coronavirus, part of the staff works remotely with the ability to access the server. Because of remote operation mode, people are less in contact with each other, but at the same time perform the same functions as in the workplace.
According to the analytic agency AUTOSTAT, in April 2020, 1.8 thousand KAMAZ trucks were registered in Russia, which is 27.5% less compared to the same period last year. As a result, KAMAZ maintains leadership in the Russian truck market with a share of about 40%.
As previously stated by KAMAZ Director General Sergey Kogogin, since August 2020, the company is ready to produce Euro-6 trucks of environmental level, despite the fact that environmental standards corresponding to Euro-5 level are currently in force in Russia. According to him, today the company supplies such Russian made equipment to European countries.