Cluster of Automotive Industry joined EACN network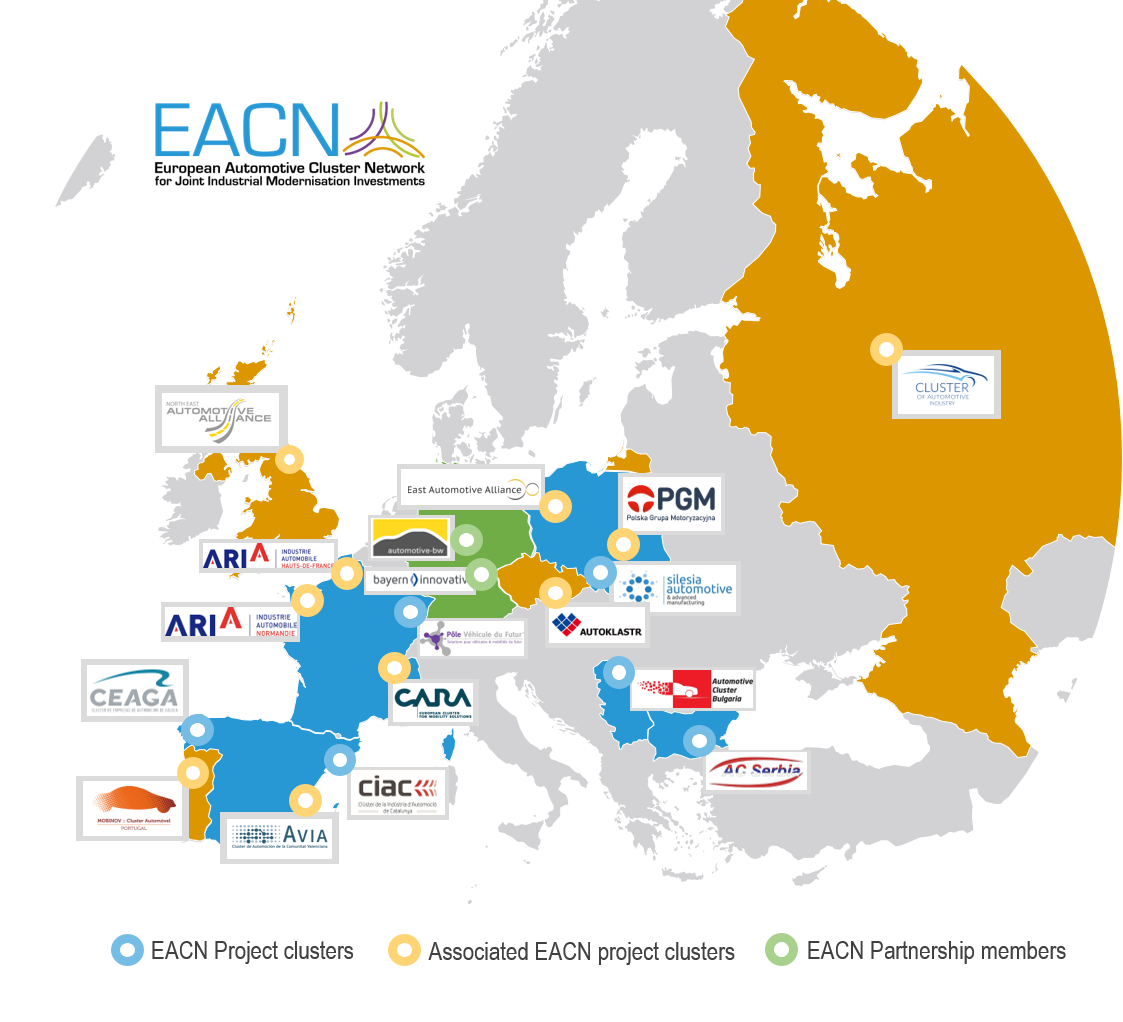 As a firs step, we have initiated the EACN partnership, a cooperation platform for automotive clusters, to identify needs, create solutions and demonstrate new approaches concerning industrial modernisation in SMEs.
In the second half 2019, several automotive and mobility clusters located in Europe and beyond, were invited to join the partnership. Up to now, ten of them have already confirmed their interest in becoming a member, signing the corresponding agreement. These are the following:
With their joining, these clusters (as well as their members) will be able to take part in the different activities of the EACN project, such as thematic workshops, matchmaking events, etc. as well as suggest new project ideas. Moreover, the cluster managers will be allowed to participate in the strategy discussions about the European Automotive Cluster Networks' future.
You can read the full article on the EACN website