Business visit of the Cluster in Uzbekistan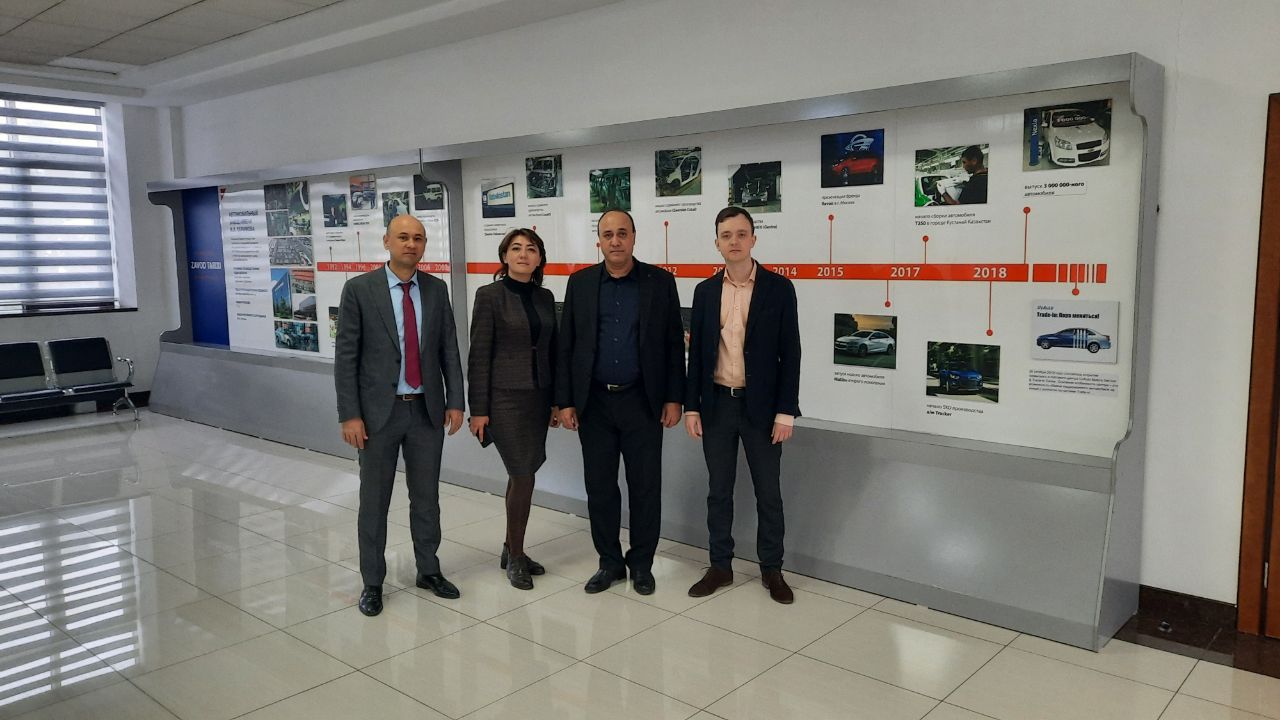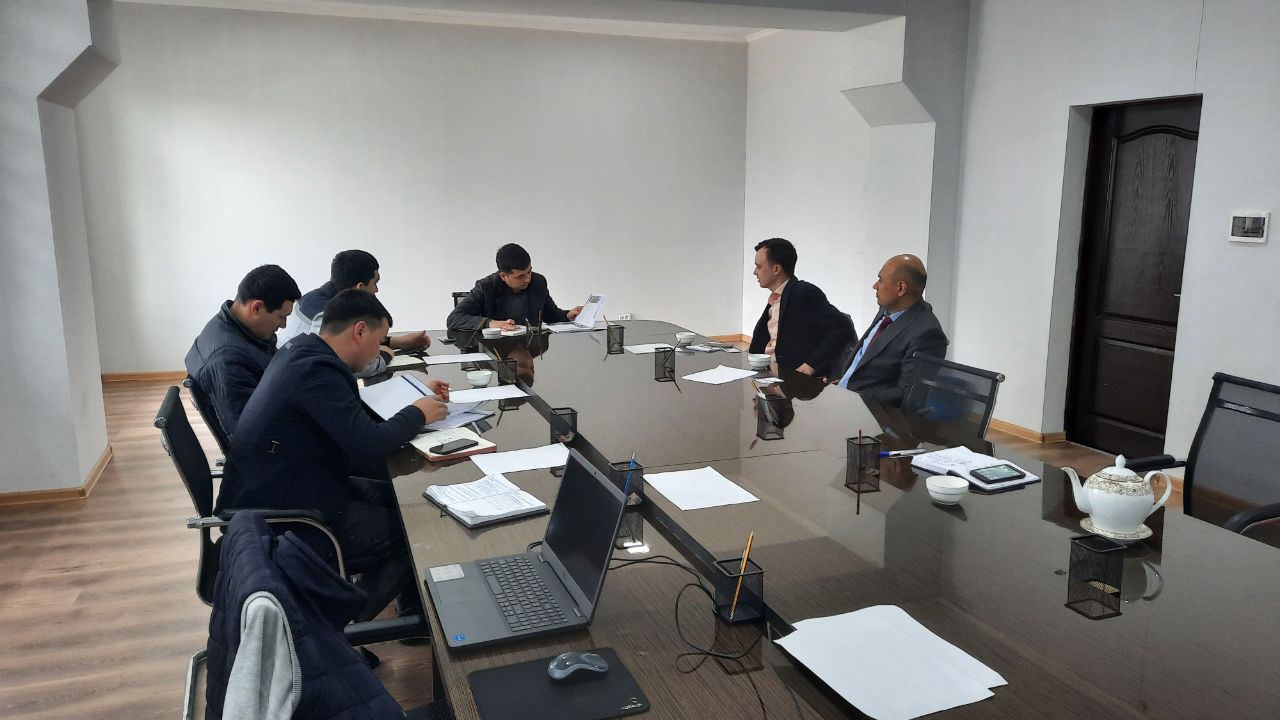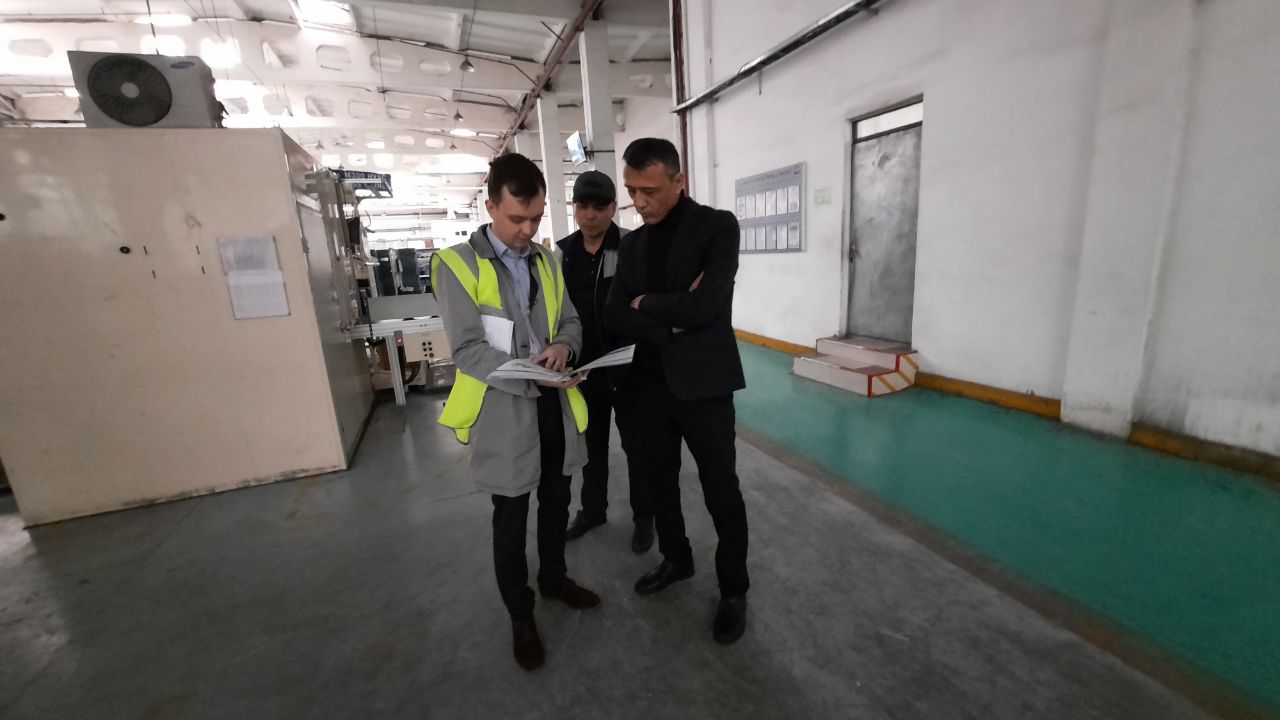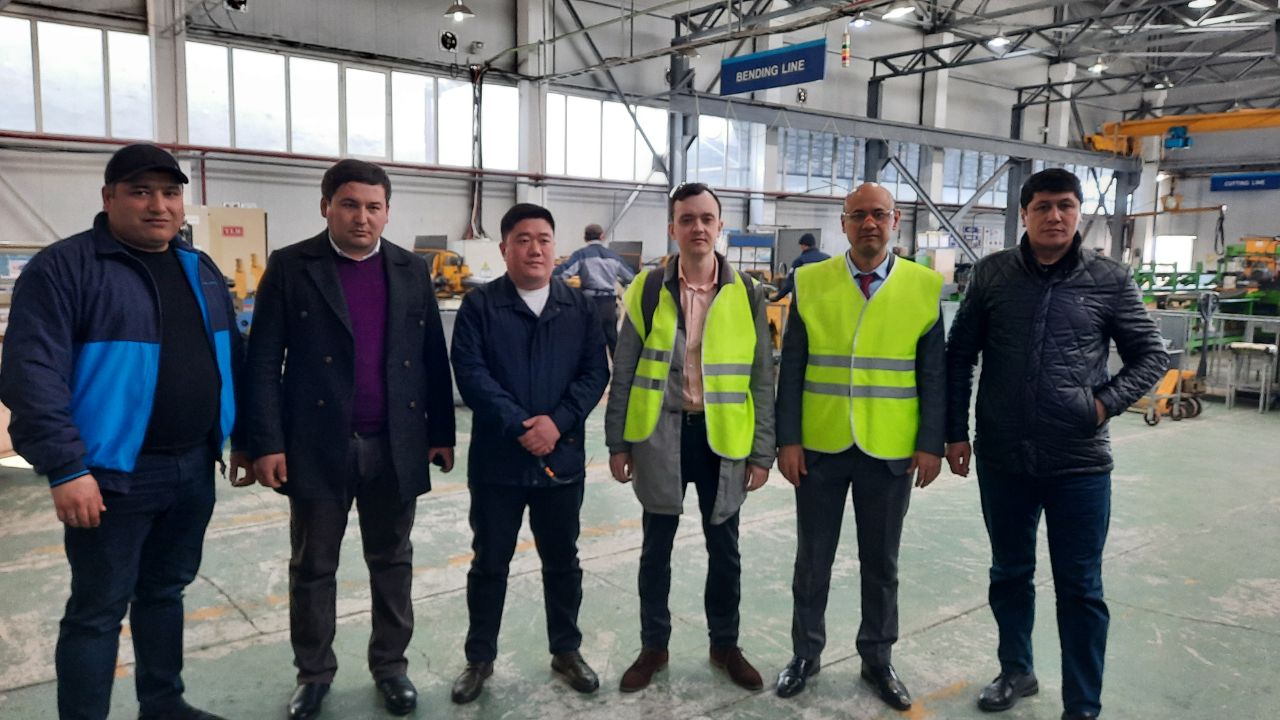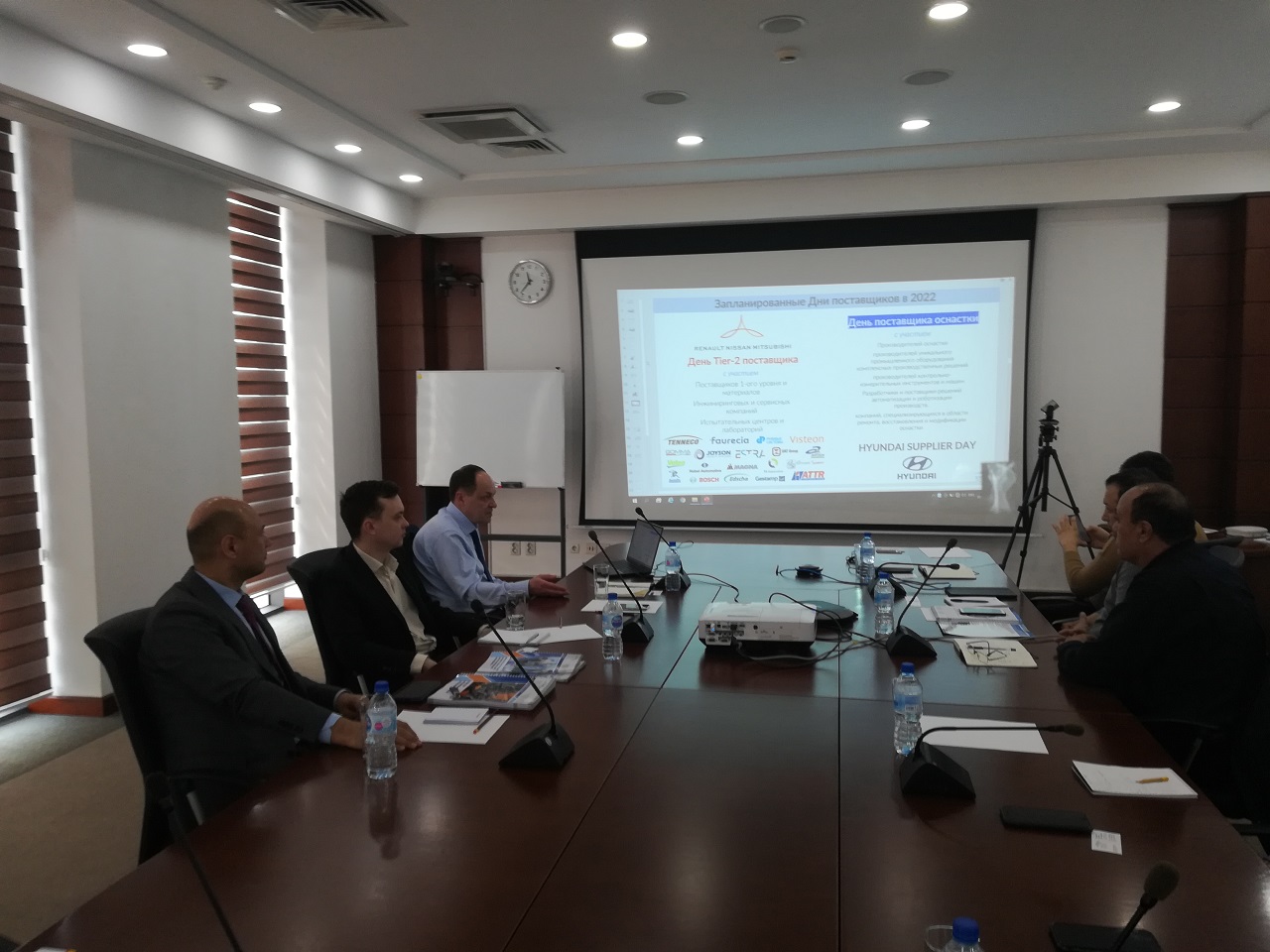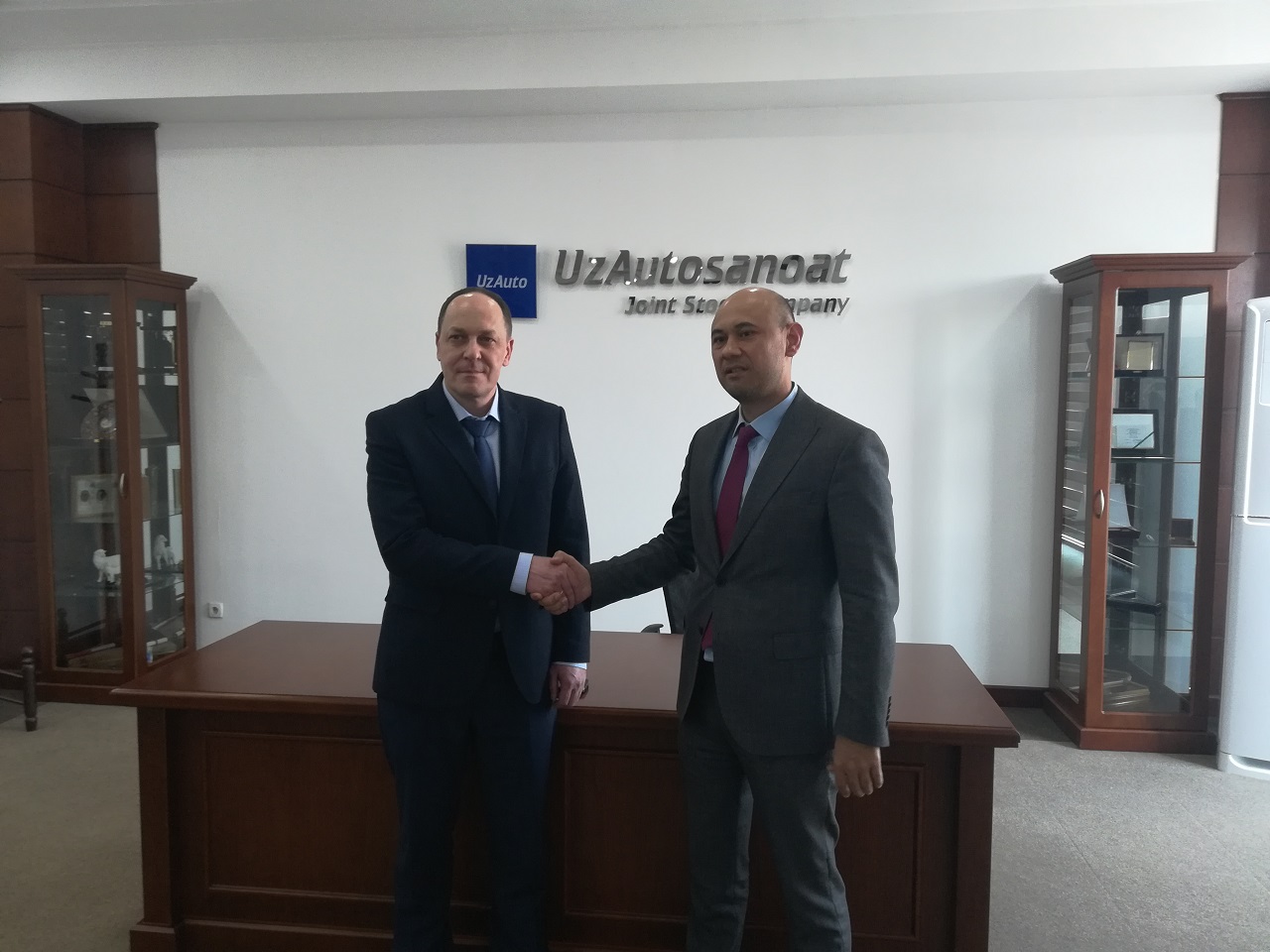 February 27 - March 2, Cluster management had a business visit to Uzbekistan where visited local component suppliers and held negotiations with representatives of UzAuto Motors, UzAutoSanoat, ADM Djizzakh, Cooperation Lab on potential localization projects.
The business visit was organized by Cooperation Lab (Uzbekistan) represented by Director Dilmurad Yunusov and Adviser on localization and cooperation development Kandier Asadov. UzAuto Motors also assisted in the business visit organization. Cluster representatives were: General Director Andrey Kraynov and Head of International Projects Department Dmitry Moiseenko.
On February 28, there was visited UZ Auto Motors plant in Asaka. During the visit Cluster held negotiations with the General Director of UZ Auto Motors Bo Inge Andersson where they discussed Cluster's experience on the implementation of localization projects and the creation of the automotive industry association which be helpful for Uzbekistan in the future. There were also visited auto component suppliers such as: Uz-Dong Won Co, Avtokomponent, Uz-Koram, Uz-Tong Hong, Uz Dong Yang, Uz-Saemyung and held negotiations with the companies' management on further business collaboration with companies of the Russian Federation, including the issues of Tier-2 localization with the participation of Russian suppliers.
On February 29, there were visited production sites such as: O'zauto-Austem, Uz Hanwoo, Erae Climate Control (Andijan), UzChasys (Namangan).
On March 1, there was a meeting of the Cluster management and representatives of Uzavtosanoat in Tashkent. Within the framework of this visit representatives discussed the issues of interaction with Russian suppliers on potential localization projects, their economic and logistical feasibility, as well as possible organization of joint productions with Uzbek companies. Generally, the automaker is interested in localization level increasing to raise the volume of cars production and sales. As a result of the meeting parties outlined further steps for interaction with the Cluster and its members. Also, there was a discussion with representatives of the automaker ADM Djizzakh and the supplier Uzavto-INZI. At the end of the business program, Cluster and Cooperation Lab signed a memorandum in order to establish and develop long-term, effective and mutually beneficial cooperation, the implementation of joint projects using the capabilities of both sides.
Reference: «Cooperation Lab» is a platform which relies on leading experts and innovators who provide all possible support and provide advice to potential, as well as existing entrepreneurs and investors to promote their business and create new innovative projects (products). Cooperation Lab also supports projects of local manufacturers interested in increasing the localization level of their production, exporting and implementing joint projects with foreign companies.