New Fiat model will be assembled in Russia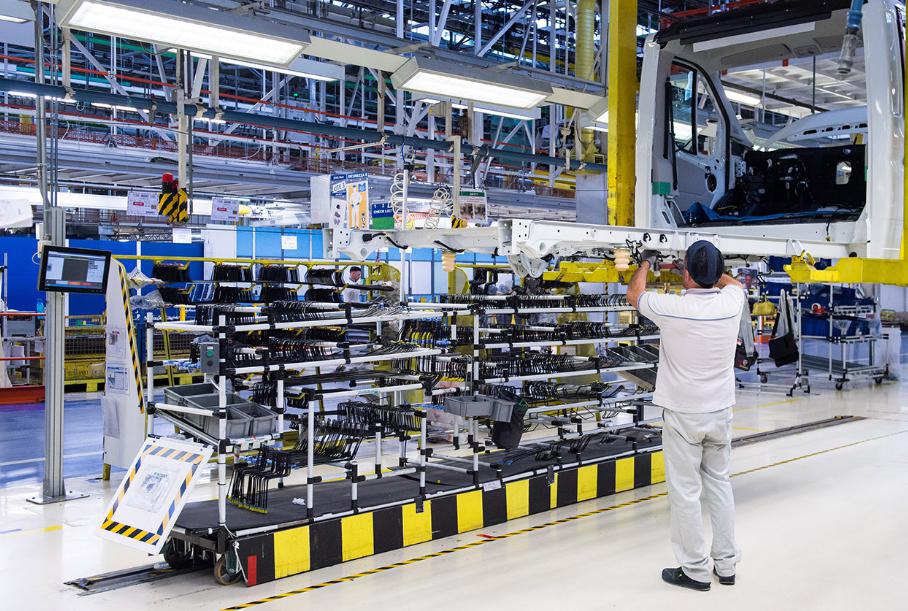 In 2022, Fiat Scudo minivans will be assembled at PCMA Rus plant in Kaluga, said Xavier Duchemin, vice president for retail sales of PSA Groupe. PCMA Rus plant produces Mitsubishi, Peugeot and Opel cars. The press service of the Stellantis concern which includes Fiat, clarifies that the Russian-built Scudo will be delivered abroad. In addition, in the second half of 2021, will be the start of export of 1.6-liter diesel engines produced in Russia: engines will be sent to Europe, Latin America and North Africa.
By the end of this year, an export hub will be organized in Kaluga, which will supply commercial vehicles of the Citroen, Peugeot and Opel brands to Europe, as well as automotive components. In particular, it is about Peugeot Expert, Citroen Jumpy and Opel Vivaro models that are produced in Kaluga, as well as 1.6 diesel engines for passenger cars.
The model Scudo was previously sold in Russia in the Cargo, Combi and Panorama versions. For example, an all-metal van was available in several versions of various lengths, heights and load capacities, and passenger versions were available in standard and extended versions. On the Quto.ru portal it is said that the new Scudo (will be assembled in Russia) is a "twin" of other vans of the Stellantis concern and will also be focused on export. The staff of employees of the PCMA Rus plant will be increased by 1000 people by the start of Scudo production.
Currently, Fiat is represented in Russia by commercial Doblo and Dutaco, which passenger versions cost from 1.6 and 2.9 million. The Ducato van will cost at least 2.4 million rubles, and the Doblo van will cost almost 1.6 million rubles. According to the Association of European Businesses, 591 new Fiat cars were sold on the Russian market in the first half of 2021, which is 22 percent more than in the same period of 2020.
Original is on the website: Motor.ru