The largest Russian automakers will keep on developing industrial cooperation between Russia and Kazakhstan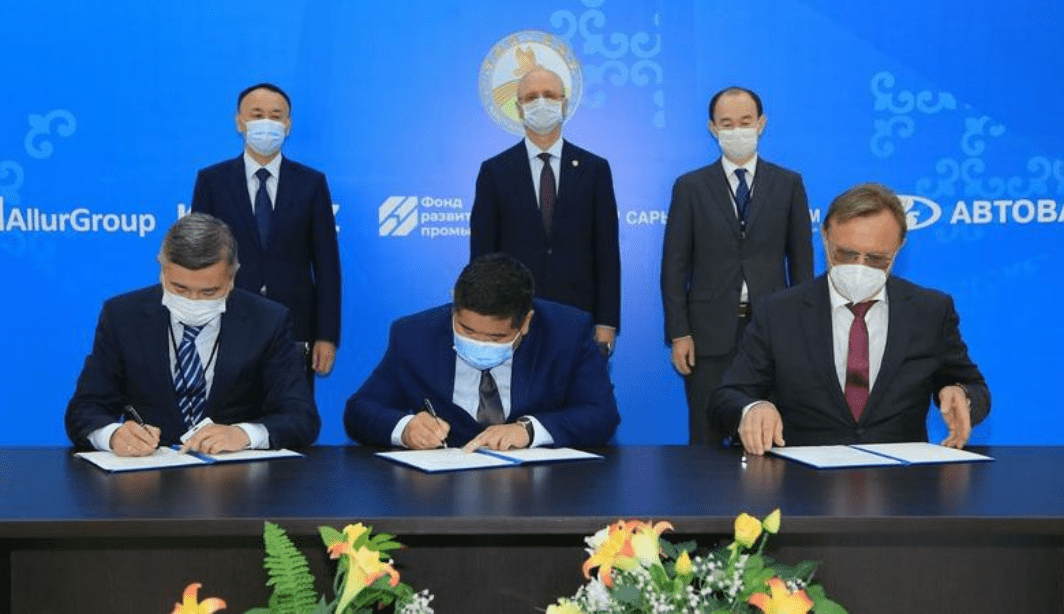 Kazakhstan, July 16. - Director of the Department of Automotive Industry and Railway Engineering of the Ministry of Industry and Trade of the Russian Federation Denis Pak made a joint working trip with Deputy Prime Minister of the Republic of Kazakhstan Roman Sklyar to industrial enterprises of the Kostanay region. During the trip, there were examined projects within the framework of Russia-Kazakhstan industrial cooperation in the automotive industry, also discussed its implementation and prospects. As a result, there were signed eight key documents on the new investment projects implementation in Kazakhstan.
The delegation visited the SaryarkaAvtoProm plant, where was given the start of joint production of LADA. The event was attended by the president of the AVTOVAZ Group, Nicolas Maure. The entire model range of LADA such as Niva Travel, Niva 4x4, Vesta, X-RAY, Largus and Granta will be produced at the industrial site of the plant.
The production of LADA Granta includes painting. The company keeps on working on the development of high-tech production operations for welding bodies of this model to further localization increase of LADA at the domestic plant.
The government delegation together with the General Director of Renault Russia, Jan Ptacek examined the work of the production line at the SaryarkaAvtoProm plant, where was started the production of the Arcana and Captur.
Roman Sklyar and Sergey Kogogin, General Director of KAMAZ, got acquainted with the construction of the KamLitKZ plant for the production of cast iron components for trucks of the new model range of KAMAZ generation K5. There was signed a new investment contract for the KAMAZ plant construction for the production of main gears of driving axles, as well as signed an agreement on the industrial assembly of these components between the Ministry of Foreign Affairs, the Ministry of Industry and Infrastructure Development of the Republic of Kazakhstan and KamLitKZ.
"The launch of production of Lada and Renault cars in Kazakhstan is an example of real industrial cooperation between Russia and Kazakhstan, it clearly demonstrates the potential for the development of the automotive industry of the two countries. I am sure that in the near future the LADA brand will return to the first place in sales on the Kazakhstan market," said Denis Pak.
Original is on the website: Minpromtorg RF